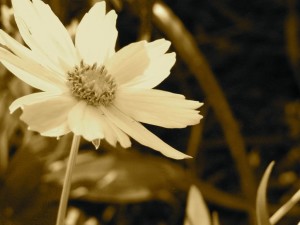 Secure and confidential online psychotherapy services, or telehealth, allows me to provide mental health services to individuals using videoconferencing technology. Online psychotherapy is a fast growing field and has been proven to be as effective as face-to-face therapy sessions. Research studies on the effectiveness of online psychotherapy services are provided to you at the bottom of the page.
I offer free and secure, confidential, and HIPAA compliant online video therapy sessions through doxy.me. In order to participate in secure online video sessions, clients must have access to a mobile devise, such as computer with a webcam or a smartphone, and must to reside in California.
Clients who participate in secure online video sessions are typically unable to meet at my office for various reasons such as residing out of the San Diego area, schedule conflicts due to busy or unpredictable work schedules, transportation issues, physical disabilities, or concerns with leaving the home. Some clients simply do not want to sit in traffic and prefer the convenience and privacy of their home. Clients can participate in secure video sessions exclusively or intermittently with face-to-face psychotherapy sessions.
I offer a more flexible schedule and a discounted rate with secure video sessions compared to face-to-face sessions. I am happy to discuss if secure video sessions are a good fit for you during a free phone consultation.
Please feel free to review the following studies that highlights the effectiveness of online psychotherapy services:
Internet-Based Psychotherapy Actually Works
"Patients who received face-to-face therapy worsened after leaving therapy, re-exhibiting depressive symptoms, while those who had online treatment were more likely to maintain the reduction in symptoms associated with treatment."
http://www.popsci.com/science/article/2013-07/internet-based-psychotherapy-works-perfectly-fine
Psychotherapy via internet is as good as if not better than face-to-face consultations
"Online therapy is just as effective as conventional therapy"
http://www.mediadesk.uzh.ch/articles/2013/psychotherapie-via-internet-wirkt-gleich-gut-oder-besser-wie-im-sprechzimmer_en.html
Online behavioral therapy found effective in depression
"42 percent with online therapy recovered from depression versus 26 percent with usual care"
http://www.modernmedicine.com/modern-medicine/news/modernmedicine/modern-medicine-news/online-behavioral-therapy-found-effective-d